If you like biking adventures then you must definitely have heard about motorcycle expedition on the highest motorable passes of the world. There are so many places for such adventurous people and the whole experience takes a completely new dimension here. Biking adventures are much safer and easier these days because of GPS and also increased safety measures undertaken by the government.
Here is a list of some of the highest motorable passes of the world.
1. Umling La in Ladakh is the highest road on Umlinga Pass that connects two villages called Chisumle and Demchok. It is located at 235 kms from Leh. So people who are on guided motorcycle tours to Leh can consider riding here too.
2. Uturuncu Potosi in Bolivia is located at an altitude of 5,777 metres above sea level and was the highest road until Umling La in India opened up.
3. Mana Pass, also known as Dungri La, is located on the border of India and Tibet. And most of it falls in Uttarakhand. Civilians who want are on motorcycle tours in Himalayas need to obtain prior permissions from the army to get here.
4. Marsimek La is located in Ladakh at an altitude of 5,582 meters and is the best place for adventure motor biking. You will need to take permission from the army to access this road.
5. Semo La in Central Tibet is located at an altitude of 5,562 m. Many travelers use this as an alternative route to get to Western Tibet and Mount Kailash.
6. Photi La Ladakh is located at an altitude of 5,524 m and is situated in India in the Ladakh region. It is only 30 kms away from the beautiful village of Hanle.
7. Dongkha La Pass in Sikkim, India is at an altitude of 5,486 mtrs and leads to the famous Tso Lhamo Lake, which has the distinction of being the 14th highest lake in the world.
8. Kaksang La Ladakh is on the route from Mahe to Nama. It is at an altitude of 5,438 mtrs and is one of the most frequented roads by Himalayan motorcycle adventure tourists.
9. Suge La is located in Tibet near Lhasa and is about 110 kms from the capital. With an altitude of 5,430 mtrs, this is the most scenic and beautiful roads of all.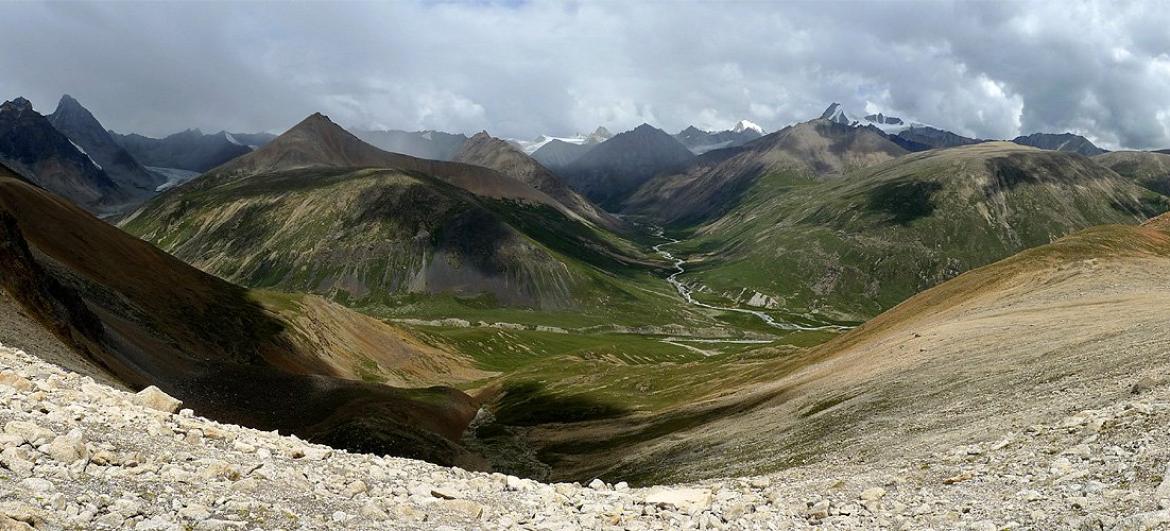 10. Wari La Ladakh is one of the most desolated roads in Ladakh connecting the Nugra valley and Pangong Tso. at an altitude of 5,312 mtrs this lonely route can take you to different heights.
Of late, the most popular kind of tours that people enjoy taking is motorcycle tours in Asia. Now that high-end and super-powered motor bikes are available in India, many motorcycle adventurers have taken exploring these highest roads to make the most of it. A lot of city have their own bikers clubs and organize group biking tours to these roads frequently. As you can see from above that most of the roads are located in Ladakh, so it would be the best place to start your expedition.